Adoption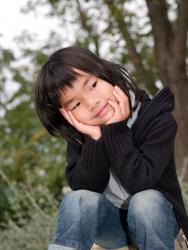 International Adoption assistance for individuals in the U.S. and worldwide including:
Advice re the process and requirements of adopting abroad and bringing the child to the U.S. through the adoption.
Case review and evaluation to determine whether adoptive parents and/or the child will be eligible to immigrate to the U.S. through an adoption process abroad and recommendations regarding potential additional information and evidence, especially involving adoption of a relative or identified child abroad.
Case evaluation regarding applicability of the Hague Adoption Convention to a proposed adoption and possible exceptions.
Preparation of I-600 Orphan Petition, I-800 Hague Convention Petition, I-130 Petition and related immigration petitions along with the required supporting documentation and evidence.
Ongoing case analysis and recommendations re evidence that will be needed to successfully meet the U.S. immigration requirements to come to the U.S. through the relevant U.S. immigration process.
Review, evaluation and recommendations re potential Home Study issues and related pre and post adoption problems.
Case evaluation and recommendation re the requirements and eligibility of an adopted child to immigrate to the U.S. through the I-130 Petition process.
Case evaluation and recommendations re the eligibility and process for child to become a U.S. permanent resident through a U.S. state domestic adoption.
Assistance to families in obtaining and/or documenting U.S. citizenship for their children born abroad.
Assistance and recommendations re the adoption process, immigration and U.S. citizenship of children of U.S. citizen families who live outside of the United States.
Preparation of USCIS Motions to Reconsider, Motions to Reopen, Appeals or other appropriate legal responses to Requests for Evidence, Notices of Intent to Deny, Petition denials, Petition revocations and other adverse actions.
Assistance in responding to embassy and consular requests and problems abroad.
Challenging adverse actions through litigation in Federal Court.
Agency assistance regarding
Advice and recommendations to adoption agencies regarding eligibility of child in specific cases to immigrate through the immigration process and compliance with Hague Adoption Convention and other requirements.
Pennsylvania Readoptions and/or Adoption finalizations for residents of Pennsylvania who adopt foreign-born children abroad and related services:
Finalizations of adoptions that are not completed abroad, for example, guardianships from Pakistan or Bangladesh.
Readoptions for adoptions completed abroad.
Registration of foreign adoption decrees.
Obtaining Pennsylvania birth certificates.
Birth date changes.
Name changes.
Social Security issues.
Domestic adoptions of foreign-born children residing in the U.S. and subsequent U.S. immigration legalization/citizenship for child as necessary.
Health Insurance problems.
Freedom of Information Requests to obtain copies of CIS and government documents.
Assistance in getting proper documentation and proof of U.S. citizenship.
Preparation of N-600 Applications for Certificates of Citizenship.
Pennsylvania domestic adoptions:
Agency adoptions.
Interstate Compact filings.
Termination of parental rights.
Step-parent and second parent adoptions.
Relative adoptions.
Independent or private placement adoptions.
Finalizations of adoptive placements.
Domestic adoptions by individuals who are not U.S. citizens.
Ms. Lyford is an independent legal practitioner. She is not an adoption agency or an adoption service provider and is not affiliated with any agency. She provides legal services and does not identify or place children for adoption.
Client Reviews
Get in Touch
1

Dedicated Legal Representation

2

38+ Years of Experience

3

Evening & Weekend Appointments Available
Fill out the contact form or call us at 610-260-4055 to schedule your consultation.