Immigration and Citizenship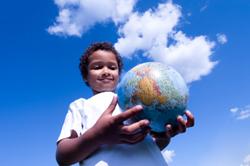 Family and Individual Immigration
Family based Petitions to bring family members to live in the U.S. ("green cards").
Adjustment of Status Applications for Permanent Residency for family members living in the U.S.
Marriage based Petitions.
Fiancé visas.
Travel documents and work authorizations.
Nonimmigrant and Immigrant Waivers.
Review and evaluation of immigration documents prepared by clients or others.
Providing legal services and assistance to foreign born children residing in the U.S. to obtain legal immigration status and/or citizenship.
Assistance with Visa Processing through U.S. Embassies and consulates abroad.
Special Immigrant Juvenile Petitions.
Nonimmigrant Visas
Student Visas and Exchange Visitor Visas.
Visitor Visas.
Extensions of nonimmigrant status.
Change of nonimmigrant status.
Consular processing.
Applications for "Deferred Action for Childhood Arrivals" and employment authorization
Citizenship and Naturalization
Case review and analysis to evaluate and support claims for U.S. citizenship.
Assistance in obtaining proof of U.S. citizenship.
Preparation of N-400, N-600, and N-600K Applications re citizenship.
Assistance with U.S. Passport Applications.
Employment Based and General Immigration Matters
While her immigration practice primarily involves adoption and cases regarding children and families, Ms. Lyford also handles general employment-based immigrant and nonimmigrant matters.
Client Reviews
Get in Touch
1

Dedicated Legal Representation

2

38+ Years of Experience

3

Evening & Weekend Appointments Available
Fill out the contact form or call us at 610-260-4055 to schedule your consultation.